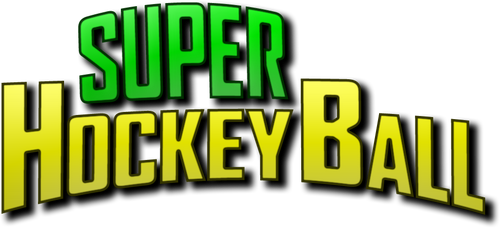 Well, I survived the beach. And yeah! I actually got around to finally going! It was rainy and kinda crap, so I'll probably try to find a prettier time to try again. On the plus side, I stopped on the way back and ate delicious Cuban food! On the down side, I didn't get nearly as much done on Super Hockey Ball as I would've liked. You'll just have to deal with it.
Even though this is a smaller update, I'm sure you'll dig it! The neighborhood environment has gotten a bit of an overhaul. It's been optimized for performance a bit, which is especially welcome considering it got busier! Now, you'll find sidewalks, fences (again, but better this time), and bushes. The street and grass are more appropriately separated. AND this marks the first time we'll see terrain outside of the testing environments.
So, all that is great. But what about the gameplay? I'm glad you asked! The level progression system is more robust now, and works with the "Find the Targets" game mode. You'll find an extra level in there, just for you. "Through the Gates" has gotten a bit of a facelift. It integrates better with the environment, offers some unique messages, and should work much better in general.
There are the usual slew of minor bug-fixes and gameplay tweaks. For example, Targeting now works in later stages of "Through the Gates" and "Find the Targets". And the attack curve on the stick scrape sound has been increased (so you'll hear the scrapes sooner). Cone triggers got an update. And I even managed to reduce occurrences of erratic Ball behavior.
So, yeah. That's a decent bit of work for a week where I was actually on vacation, don't you think?
Have a good one, kiddos! Catch you next time.
Edit: Oh, yeah. You want a change-log, don't you? Have a special lazy-vacation version! Just an unorganized list of junk!
v035 - DevLog
+ Created Curving Sidewalks
+ Adjusted Ball and Obstacle Mass
+ Reduced erratic ball behavior
+ Redesigned Spline Builder (sidewalks with driveway cutouts, fences with gates, etc)
+ Added Old Man Messages ("Stay in the Street", "Keep off the grass", "Get off my lawn")
+ Cleaned up Ball Reset Trigger positions in Through the Gates
+ Hid Random Gates and Basic Targets game modes
+ Increased accuracy of curb mesh collisions
+ Added procedural bushes
+ Improved the Neighborhood aesthetically
+ Improved Landscape performance
+ Adjusted Stick Scrape audio attack
+ Fixed Cone triggers (No. I did not. But I made them maybe better?)
+ Added additional levels to Find the Targets
+ Fixed common Level Progression script
+ Removed deprecated Messages function
Files
superhockeyball-v046-win64.zip
727 MB